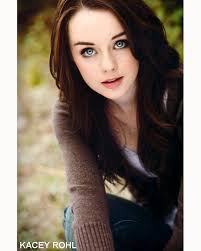 General
Name: Brenda Nicole Steward
Age: 25
Sexual Alignment: HeteroSexual
Appearance
Hair Color and Typical Style: Long brown and normally down
Eye Color: Bright Blue
Body: Small frame and thin appearance
Dress Style: Nor mally seen in her Queen like dresses and gowns
Personality
Strengths: Talking, Social Gatherings, Party Planning, Hiding secrets
Weaknesses: Staying Quiet, Remaining Clam, Keeping her Temper,
Background:
Brenda was born into royalty in a distant kingdom of hers, But being the eldest daughter in the castle was tough. As her father being the King, she was attempted to marry off to several people. She was to "Fiery" for most of the lords that had come her way. That was until the neighboring King, Paul, had brought his son along with him as their parents had a land issue to deal with. Nicholas and Brenda had talked, and became friends that would write to each other form that day on.
She had received a letter on her 18th birthday that Nicholas' parents had been killed. He hadn't said how. She had went to represent her kingdom and ended up staying longer than anticipated. She had gotten pregnant with the new king. He had proposed to her before her father could have found out. Her father immediately blessed their marriage. Weeks later she was the Queen over the kingdom of Tidus with Nicholas, already expecting their first heir. Years went by and she ended up bearing two more children after that.
Family
Father: Marcus Lee/67/ Living
Mother: Rhonda Lee (Neé: Nostway)/67/ Living
Spouse: Nicholas Steward/25/Living
Children:
Robert Nicholas Steward/15/ Living
Agnes Elaina Steward/13/ Living
Caleb Phillip Steward/11/ Living